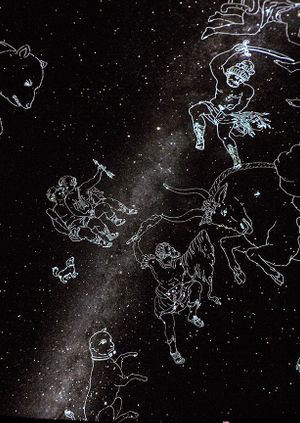 The Planetarium with Domenic Cappello
3rd Jun 2017 9:15pm - 11pm
at The Planetarium at Glasgow Science Centre
Add to Calendar
2017-06-03 21:15:00
2017-06-03 23:00:00
Europe/London
The Planetarium with Domenic Cappello
Nautilus Rising & Sub Club present a completely unique 1 hour limited capacity show in the Planetarium at Glasgow Science Centre. A live flight over our earth, through the stars, our solar system, the galaxy, universe and beyond. All scored by Domenic Cappello, DJing live.Glasgow's Planetarium is a 360° full dome, immersive visual experience with 4k digital projections and 5.1 Surround Sound. Its images of space are fueled by cutting-edge scientific data to create an unparallelled view of our galaxy. This has long been an ambition of Domenic's - to create an ambient score for an auidence flying through space. This event will be licensed. Doors at 21:15, with the opportunity to explore the Science Centre exhibits after hours. The Planetarium with Domenic Cappello is a seated show which starts at 22:00.£15 Tickets includes entry to Subculture with Harri & Domenic at Sub Club following the Planetarium show. https://subclub.eventcube.io/events/7183/the-planetarium-with-domenic-cappello
50 Pacific Quay, Glasgow, G51 1EA
Event Details
Nautilus Rising & Sub Club present a completely unique 1 hour limited capacity show in the Planetarium at Glasgow Science Centre. A live flight over our earth, through the stars, our solar system, the galaxy, universe and beyond. All scored by Domenic Cappello, DJing live.

Glasgow's Planetarium is a 360° full dome, immersive visual experience with 4k digital projections and 5.1 Surround Sound. Its images of space are fueled by cutting-edge scientific data to create an unparallelled view of our galaxy.
This has long been an ambition of Domenic's - to create an ambient score for an auidence flying through space.

This event will be licensed. Doors at 21:15, with the opportunity to explore the Science Centre exhibits after hours. The Planetarium with Domenic Cappello is a seated show which starts at 22:00.
£15 Tickets includes entry to Subculture with Harri & Domenic at Sub Club following the Planetarium show.